Pedicure Services
Invest in your feet, you will never regret it.
Come immerse yourself in a pedicure that will massage your stress away. All our pedicures include nail cut, cuticles, file, sugar scrub ex-foliation, hot stone leg massage, hot towel, polish and a back rub while your nails dry.
SPECIAL: Saki Spa Pedicure with organic milk & honey, 20 minute message with Paraffin Wax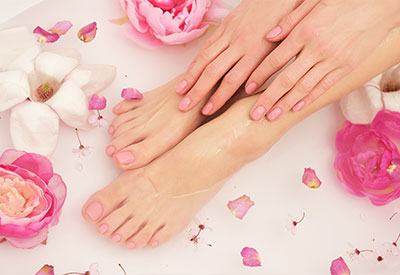 Don't see what you need?
Contact us now and find the perfect service for you! Make every treatment unforgettable with Serentity Nail Bar.

Book Your Next Appointment!
---
Appointments are strongly suggested. Walk-ins welcomed upon schedule openings.